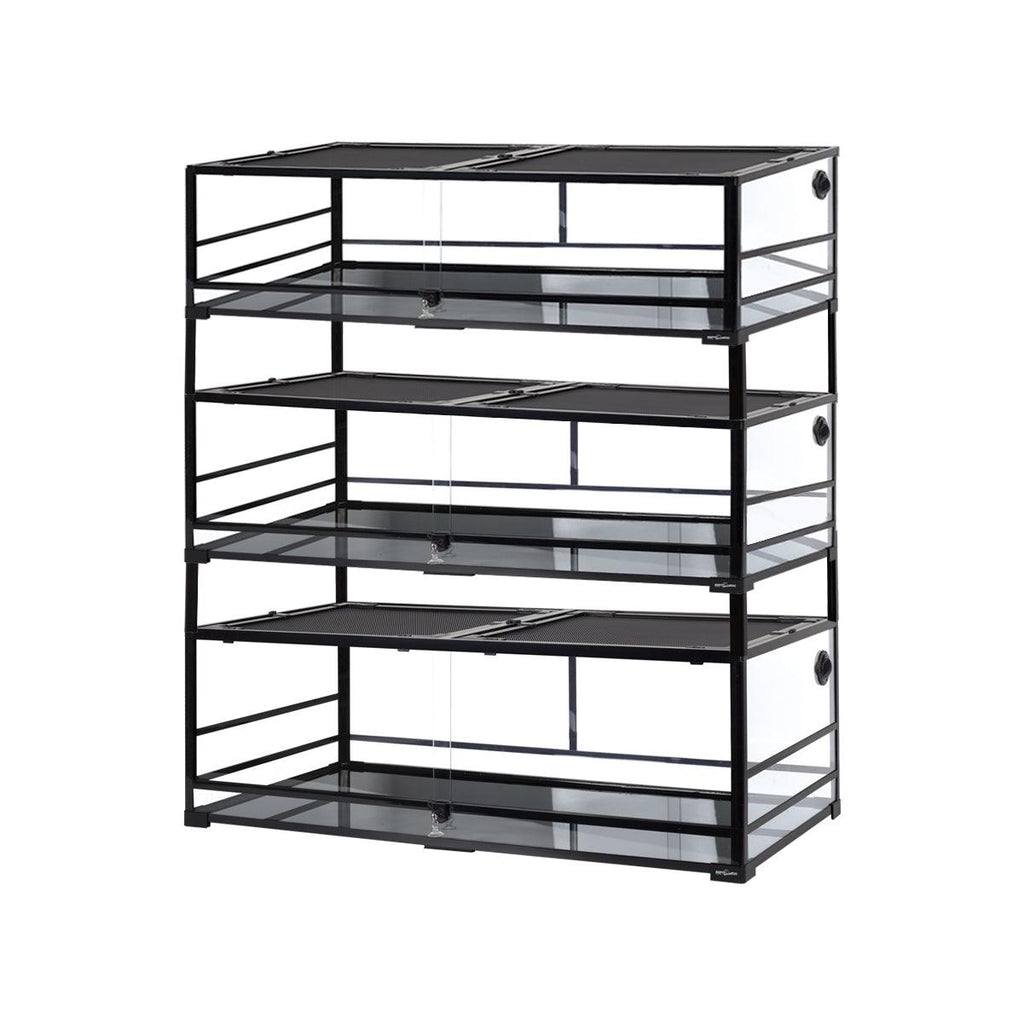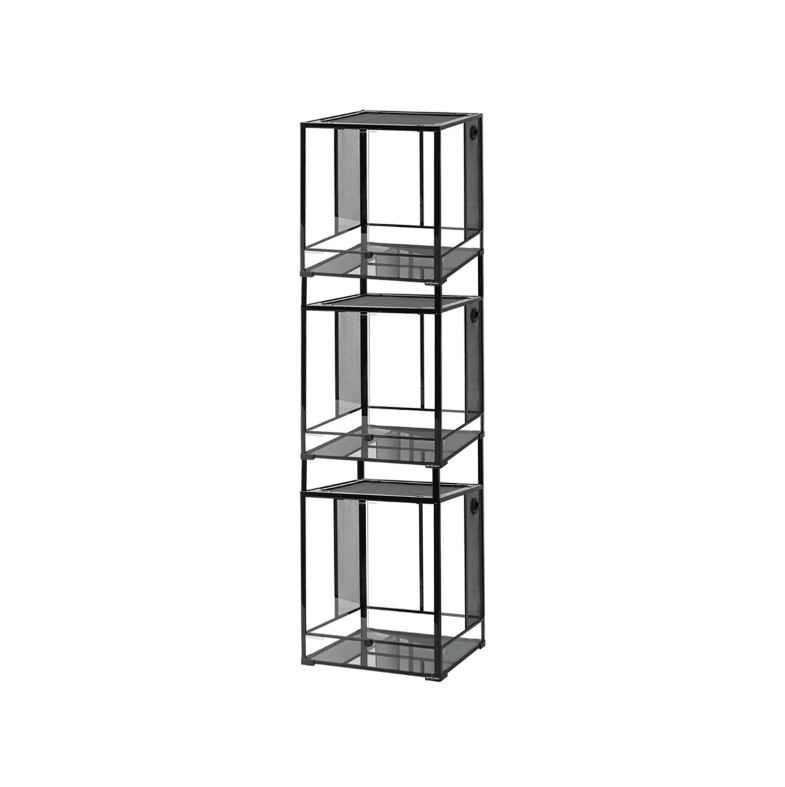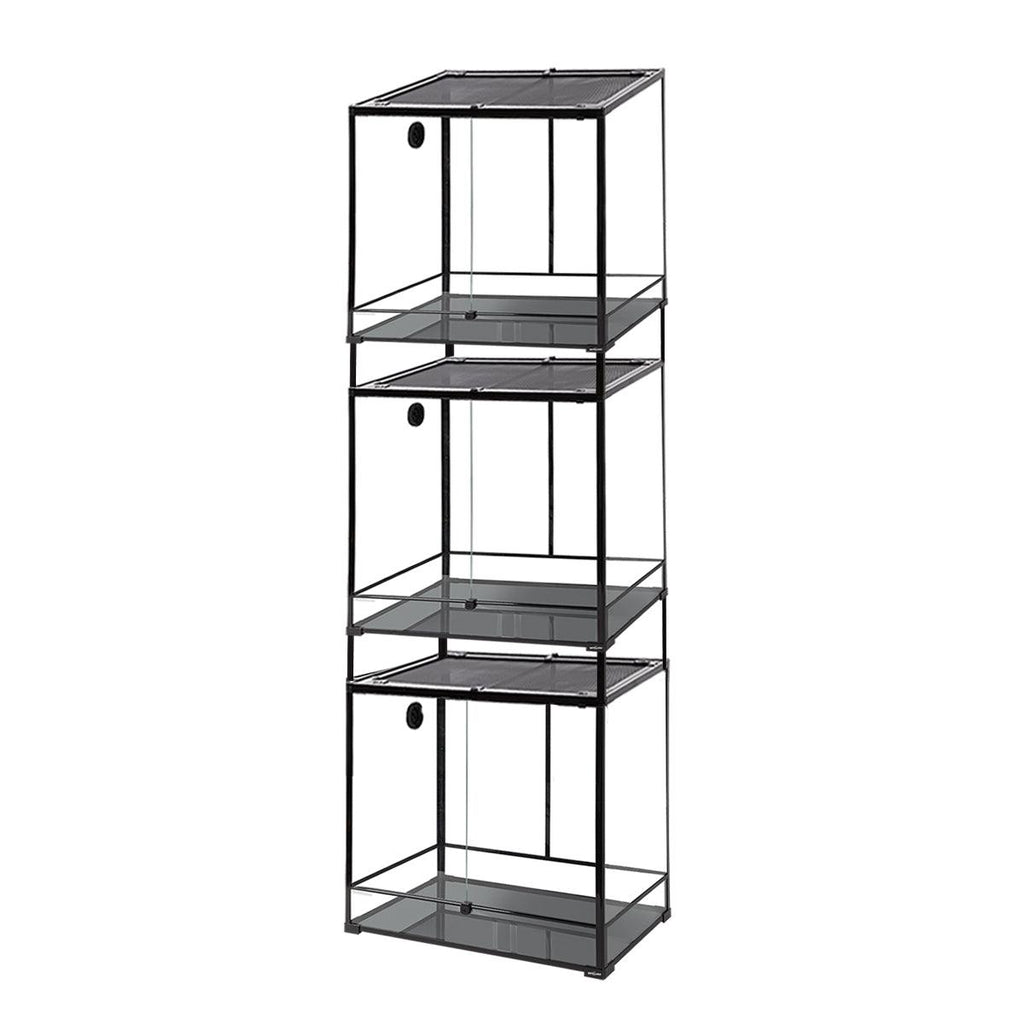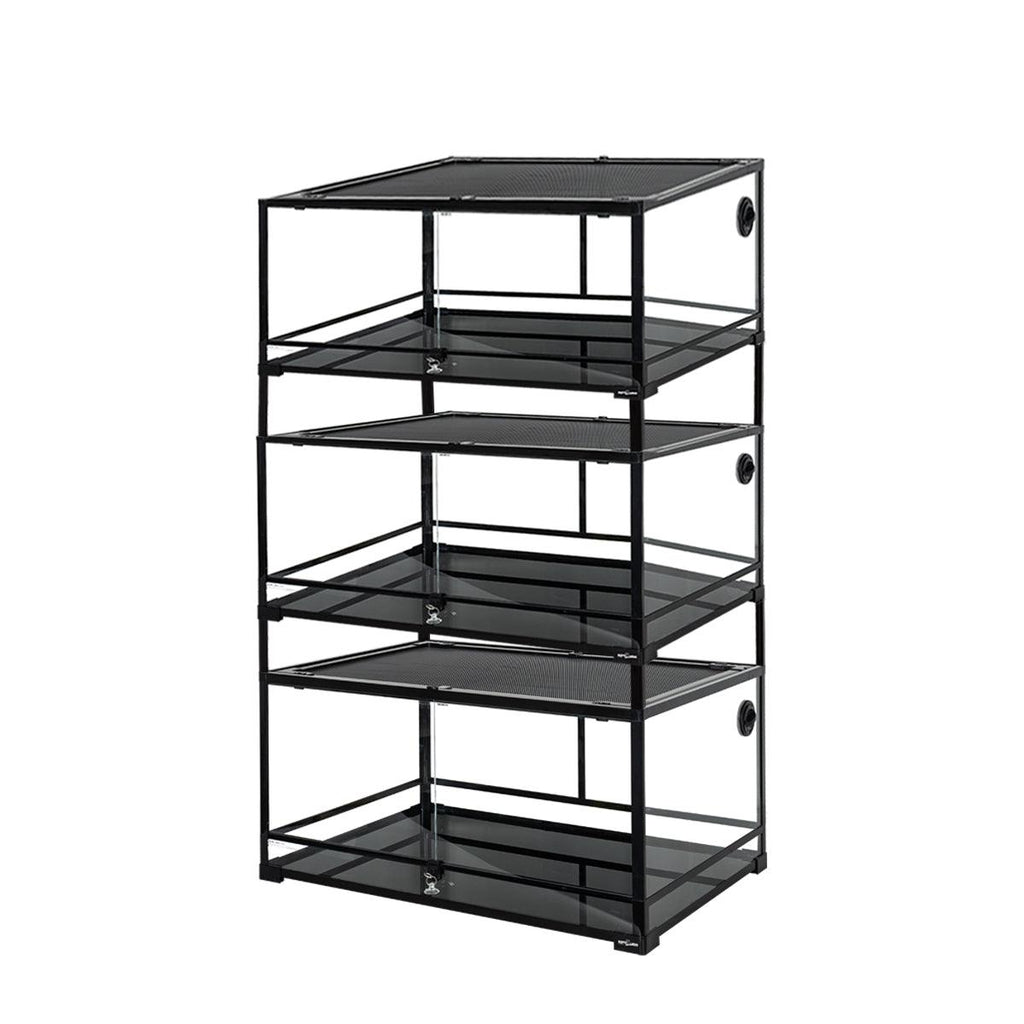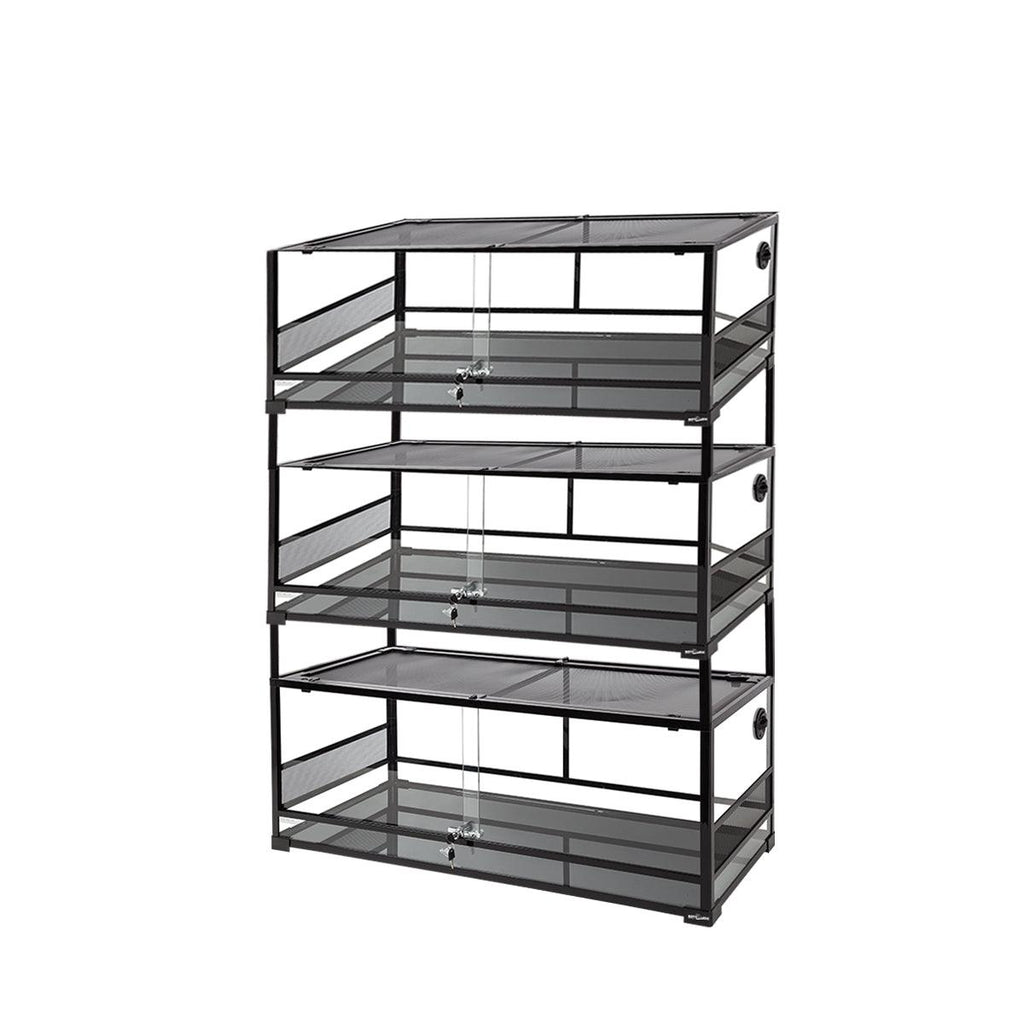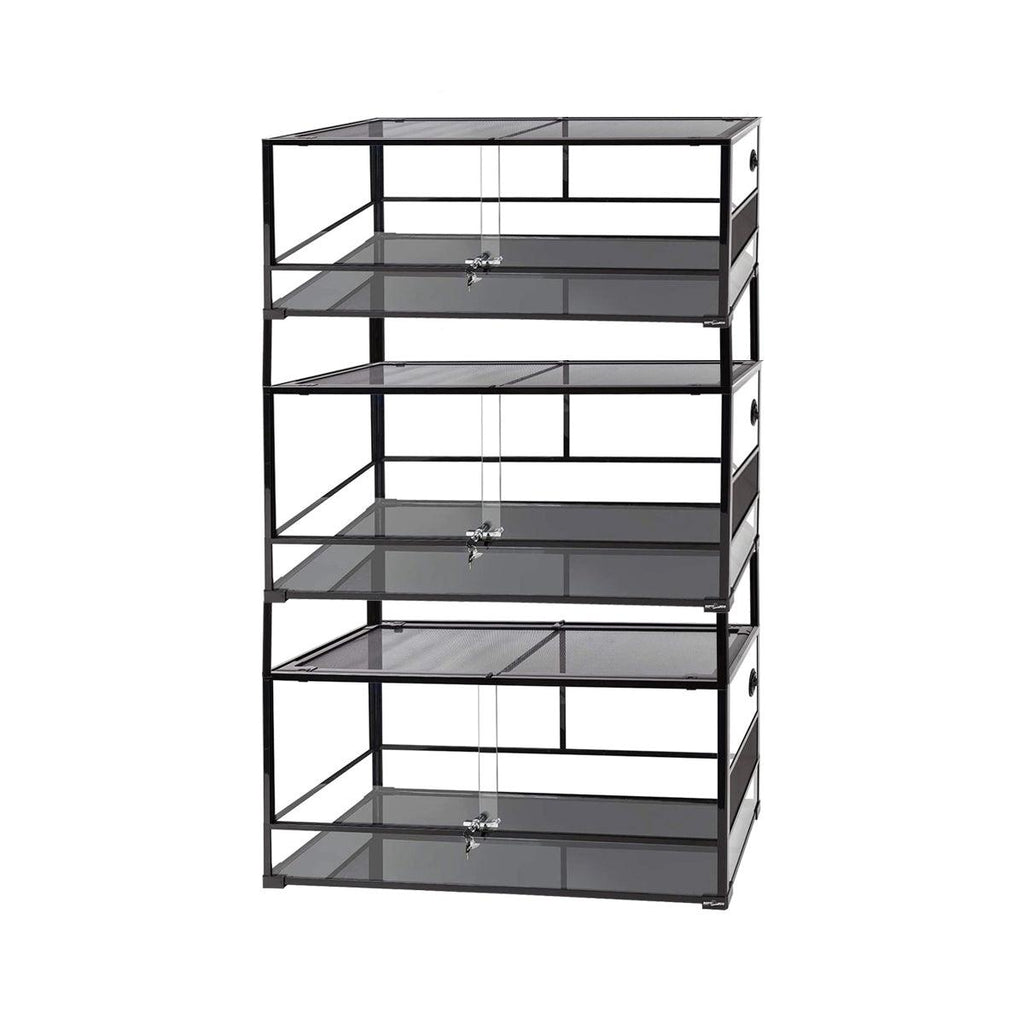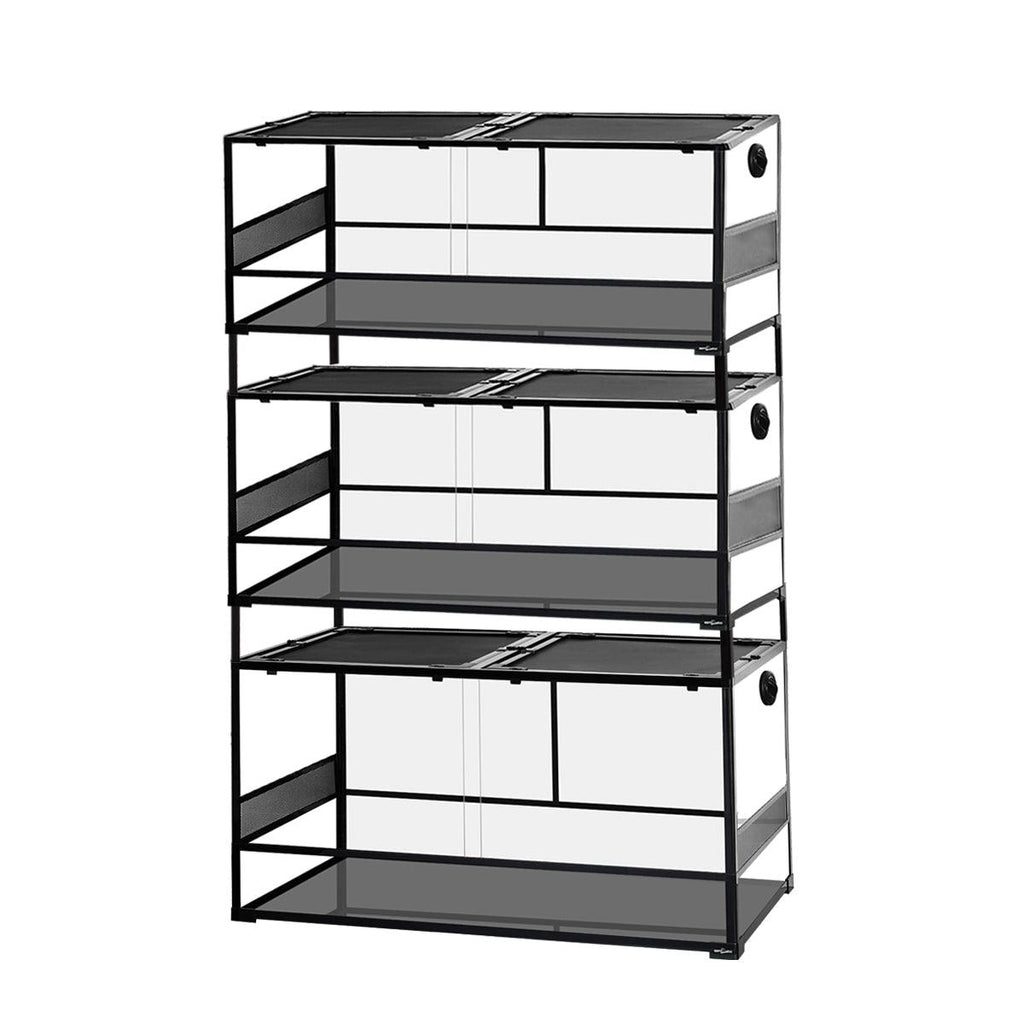 Fast Delivery to USA

FedEx, UPS and other reliable carriers.

Orders Over $2000 To Automatically Enjoy $160.00 off

Free Shipping & Tax To USA
7 Style Reptizoo Large Size Stackable Reptile Tank(3 tanks)
Our reptizoo stackable reptile cages are completely stackable without having to purchase expensive racking equipment. The Stackers Post or Universal Wheels has pin slots molded into them to easily stack and lock 3 enclosures together(stackable enclosure includes stacker post but not include Universal Wheels). This also allows hoods and stands to be interchangeable with the REPTI ZOO knock-down (RK#) terrariums of all sizes(not for HK, AK terrariums).

Stackable Reptile Cage Feature
The sight of a stacking reptile cage made specifically for reptiles would be something to marvel at, as it would allow for the most effective use of available space without compromising the reptiles' security or comfort.
Choose our 7 Style Reptizoo stackable reptile terrarium and buy your dream stackable terrarium today!


REPTI ZOO Stackers Post  are Suitable for REPTI ZOO knock-down (RK#) terrariums of all sizes, not for HK, AK terrariums. Save space.
Save space and easy to move
Good organizer for our reptile terrariums,make your room looks more clean and tidy. Max. 3 terrariums stack together with 2sets Stackers Post, you can also separately buy 1set Universal Wheels. Easy to move anywhere.
Item choice:
RK0124NSTT-Size of 24" x 18" x 124"
This size Stackable Reptile Terrariums included 3pcs RK0124N
Terrariums stack together with 2sets RAS07 Stackers Post. not include Universal Wheels, you can also separately buy 1set Universal Wheels. Easy to move anywhere.
RAS07:
RK0124N Specification:
Specification
Brand

REPTI ZOO

Product type

Terrarium

Material

Length
Depth
Height
Volume 

64 gal

Weight

55

 

lbs.

Animal type


Reptile
NOTE:
If you are not interested in the above tank model combination, you can also separately  choose 3 same size tanks of other RK series, and then buy 2 sets of RAS07 and  Universal Wheels,then you can assembly Stackable Reptile Terrariums you want.
Free replacement parts once a year. All customers who purchase Reptizoo products from our website: https://reptizoo.store/ can enjoy free spare parts replacement service once a year.
Returns Policy
Warranty Period REPTIZOO Guarantees REPTIZOO ORDER purchased from https://reptizoo.store/ for a period of one year, verified with a copy of the original dated purchase receipt. We do not accept warranty after-sales for orders from third-party platforms. If the product proves defective, REPTIZOO will replace or repair it or any defective components, consumer only pay the shipping charges, Tax fee. As all of our products require initial consumer assembly, no compensation shall be provided for subsequent re-assembly to replace defective components
ACCEPTABLE CONDITIONS FOR A RETURN To be eligible for a return, you should meet the next requirements. No. Requirements 1. Proof of purchase. You bought on reptizoo.store. Home page is https://reptizoo.store
2. If you subjectively don't like our products or refuse signing for your order, your item must be in the same condition that you received it(unworn or unused, with tags, and in its original packaging).
3. REPTIZOO will bear all the cost of the return/exchange including shipment fee if There is any major defect found with proof of evidence; Either sent in the form of an image or video through your email to us.
4. For return of personal reasons, the shipping fee is born by customer and will be deducted from the refund total: Customer dislikes the product and returns it, other personal reason like "wrong size", "doesn't fit", "no longer needed/wanted" etc.
Shipping
Logistics partners mainly include FedEx, UPS and other reliable carriers.
Time of Arrival:3-6 business days
Note: 1. Currently, shipping services outside of the United States are not available.
2. Selling Price is TAX included. The shipping out time with your order may be adjusted based on actual circumstances, sorry for the inconvenience.
2. DELIVERY PERIODS We try to send your orders within 72 hours. After your order has been shipped, a shipping confirmation will be sent to your e-mail address.
The carrier is UPS/FedEx. It may take 2-4 days for your shipment to be scanned by UPS/FedEx. Therefore, the logistics order number will be uploaded after scanning. Before uploading the logistics order number, your order have actually been dispatched.If you have any question, please contact us by email: shopify@repti-zoo.com
We cannot provide additional shipping information or documentation for third party shipping. All expected delivery dates given by reptizoo are based on estimates. Any changes made by the customer after the product has been shipped, including but not limited to changing the address, deferring an order, or updating shipping preferences/preferences, will result in the abandonment of the option for replacements and/or refunds if problems occur.
3. CHANGE OF DELIVERY ADDRESS NO FEE for changing the delivery address BEFORE your order shipped out. $45 for changing the delivery address if the logistics information shows during transport. $80 will be charged if the package has already been successfully delivered to the original address.
4. ORDER TRACKING If you have already registered on reptizoo you can track your order, shipping and processing information in your account or https://reptizoo.store/apps/order-tracking. If you have not registered on our website, you can track them here using tracking number https://reptizoo.store/apps/order-tracking. For more shipping information, please email us at shopify@repti-zoo.com. We will respond to you within 24 hours. .