About this product
Vertical terrarium with front double hinge doors.
The wire mesh screen top cover can be opened easily.
It also has preset feeding tool holes.
The front safe lock avoids escaping.
Also, its has a special full glass base.
This product has better ventilation design than before.
You can decorate it with you favorite style for your reptiles.
Specification

Brand
REPTI ZOO

Product type
Terrarium
Material
Glass
Length
16

″

Depth
16

″

Height
30

″

Volume
33 Gal
Weight
35.6 lbs.

Animal type
Reptile
Decorative parts and background are not included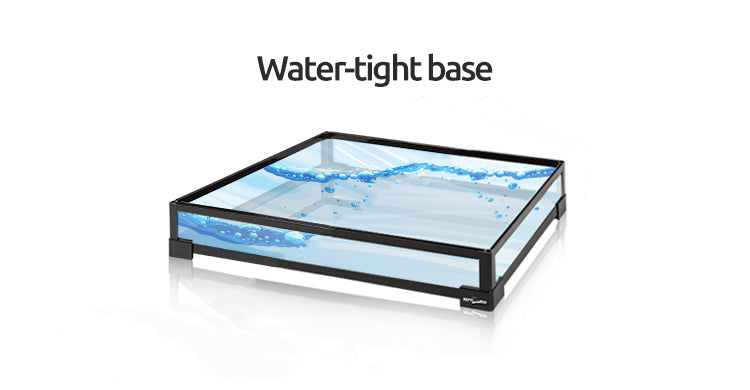 Purchase tips
About size and volume
The product volume and its length, depth and height are its final assembly size and volume, not the package size.
Sales tax
You will be charged the sales tax at the checkout before you pay the order.
Discount
If you have the discount code, you need to input the discount code at the checkout.
We provide automatic discount at the checkout when we are carrying out a promotion sometimes.
Delivery area
Continental United States
Not include: 

Alaska, Hawaii
Shipping fee
Carrier
Price