About this product
52 gallons reptile terrarium
This special terrarium is designed for various reptiles
It has 4 full glass sides
And some of the glass sides have black coating(film)
It has two removable top covers
Both top lids, one is wire mesh screen cover, the other is solid board
Also, the top cover has preset feeding tool holes and appropriative humidifier hole
It can meet more living habitat scenes for your reptiles
Removable top lid(wire mesh screen)
Glass terrariums are the preferred choice of professional Herpetologists. They offer the front viewing for your animal; they are suitable for damp and humid conditions, are hygienic and easy to clean. Glass also maintains the correct heat gradient more safely and easily maintaining the correct heat gradient is critical to a reptile's and amphibians's well-being as they use external heat sources in their environment to regulate their body temperatures.In the wild these animals move around within their habitat(from sunlight to shade, or from above to burrows)to regulate their body temperature. If they get too cool, their metabolism slows(and in conditions that are too hot or too cool, they enter states of inactivity or hibernation).
Features
This habitat features a large area transparent glass viewing window: making your cage stylish while allowing you to easily observe your pet
The Habitat has been designed with two room feature. This allows a cozy private sleeping area and a play area for your pet. The cage can be easily transformed into a one room larger space if desired.
Removable Mesh Cover with Wire Slot:The full screen top allows UVB and infrared penetration, and is completely removable for easy access while decorating or cleaning. Durable locks secure the screen top to the terrarium frame. The top has built-in closable inlets on both sides to securely run wires and tubing inside the terrarium and keeps small reptiles and feeder insects inside the terrarium. There is also a flexible side vent that can be positioned as required. The side meshes and side glasses can be switched
Product Details
Product Care: Never try to move a full or partially full terrarium. Never lift a terrarium with wet hands. Never use soap or detergent on any items placed in your terrarium, as they are highly toxic to pets.
Specification

Brand
REPTI ZOO

Product type
Terrarium

Material
Glass

Length
36

″



Depth
24

″



Height
14

″



Volume
52 Gal

Weight
44 lbs.

Animal type
Reptile
Decorative parts and background are not included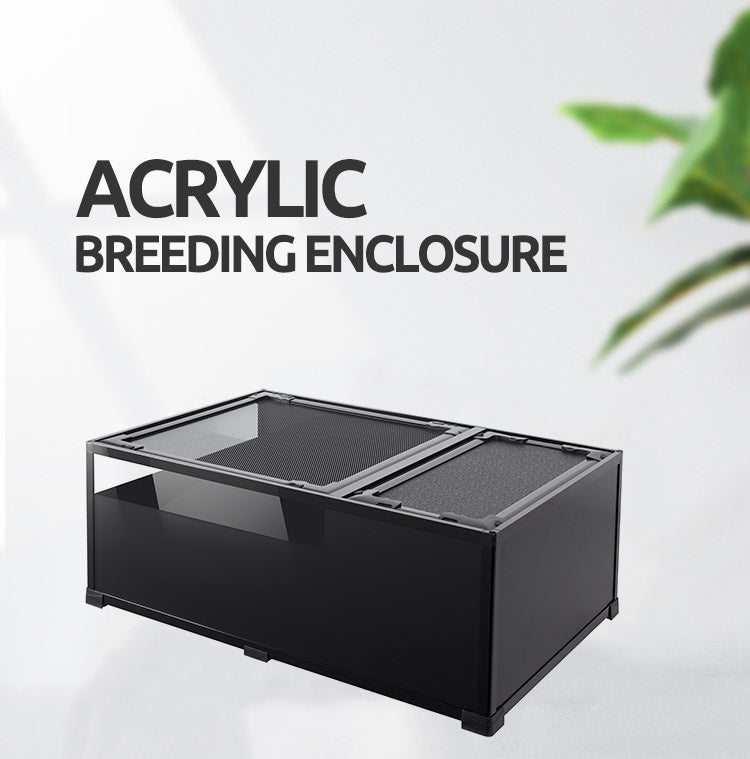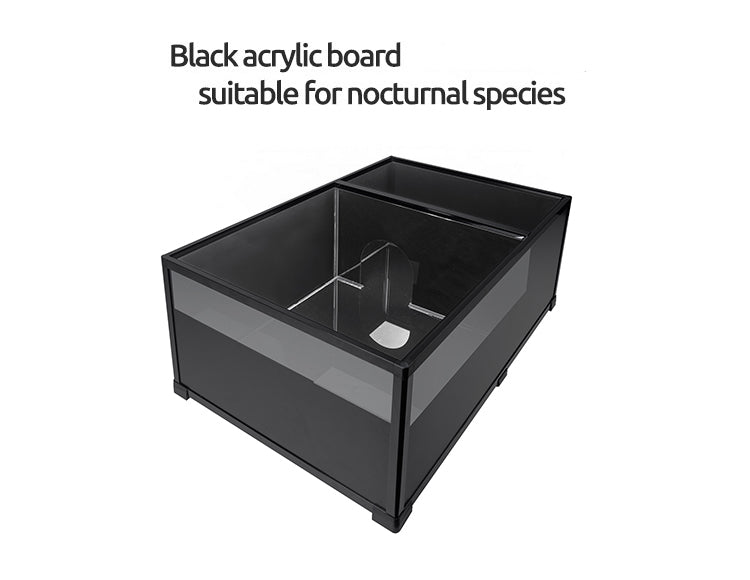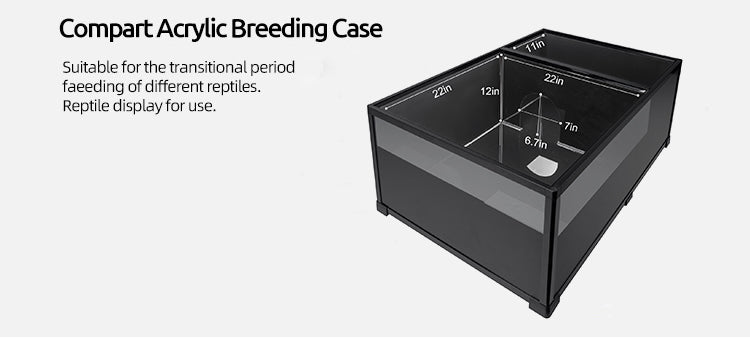 Purchase tips
About size and volume
The product volume and its length, depth and height are its final assembly product size and volume, not the packing box size.
Discount
If you have the discount code, you need to input the discount code at the checkout.
We provide automatic discount at the checkout when we are carrying out a promotion sometimes.
Delivery area
Continental United States
Not include: 

Alaska, Hawaii 

 
Shipping fee
Free shipping to USA Within 3-4 days.
Carrier