All pets need some type of bedding or habitat flooring to comfortably rest upon. There are many options available such as sand, aspen shavings, pellets and newspaper. The loose substrate an be ingested by pets (especially young ones) and may upset stomach or worse. Our reptile carpets mat is perfect for beginner reptile owners and picky pets
Features
CAN CUTTING&HIGH QUALITY MATERIAL -- The reptile mat has a plush carpet, it is cut to size as required. It is made using a non abrasive felt material, lizard liner is soft and feels nice on your reptile's feet, tummy and teeth. The high quality nonwoven fabric is absorbent, breathable and super comfortable for your pet to lay down and rest.
DURABLE, WASHABLE AND REUSABLE -- Reptile carpet is made of high density tech fiber material. All non-toxic and tasteless environmental material, natural protection. Bearded dragon mat is durable, washable and reusable. When cleaning, roll up the mat and put all the garbage on it. Shake off loose pieces and hang to dry. It looks like new.
PROVIDE SAFE HABITAT -- Choosing a safe and appropriate substrate, it is important for your pet's health. Terrarium bedding untreated soil, wood, leaves, and other items directly from nature can cause bacteria, bacteria, and disease in reptile habitat
MUTLI- CONDITIONS OF USE-- You can use tropical and desert terrarium
PERFECT FOR FABRIC SHEET -- This soft reptile mat fits many species of reptiles, snakes, turtles, lizards and insects . It can protect reptiles away from wet, dirt and scrape. You can also used this carpet with terrarium carpet together.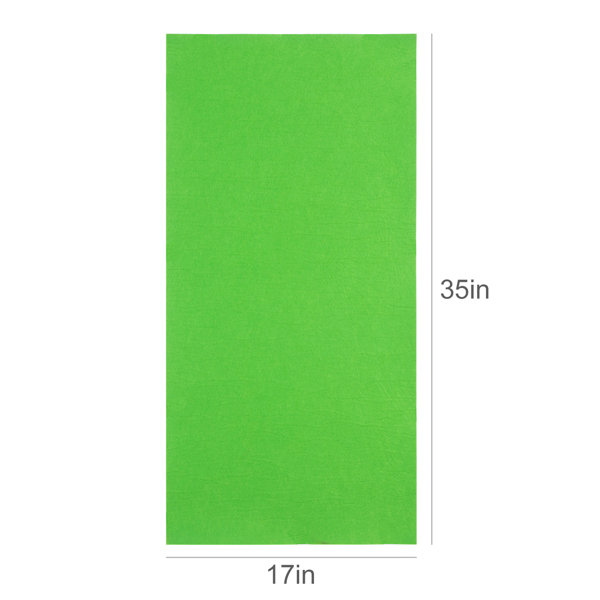 0.01'' H x 35'' W x 17'' D
Features
Product Type: Accessories Kit
Color: green and brown
Product Care: Do not use strong liquid cleaners
Tank Orientation: Vertical
Pieces Included: additional pieces included
Assembly
Adult Assembly Required: No